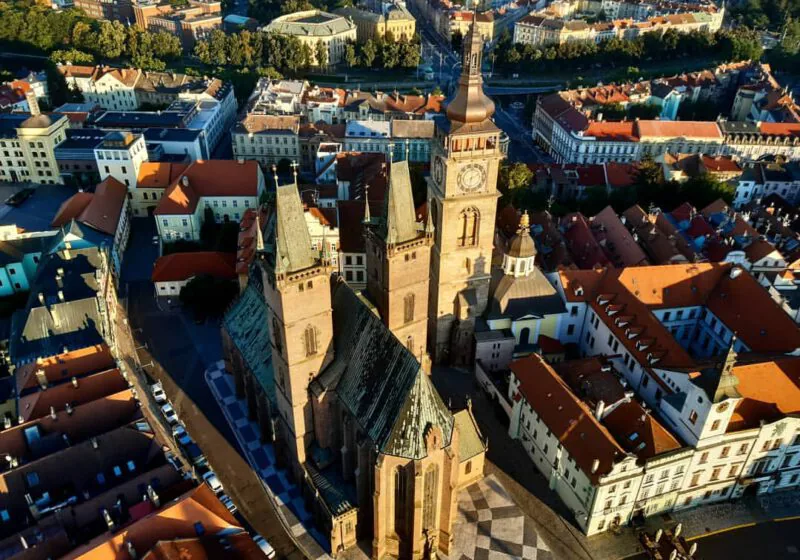 The 4th LITHME Training school


University of Hradec Králové, Czech Republic
27 – 31 May 2024
LITHME Training School is an opportunity for participants to discuss and explore new areas from different research and professional interests. Working Group chairs and co-chairs will lead the discussions and workshops. The participants will get a look into the work of different Working Groups.
The schedule will be split equally between the eight LITHME Working Groups. Our program covers the following topics:
Language and Computation, Language Technology;
Language and Law, Language Rights;
Language Vitality and Endangerment, Technology-assisted Language Learning;
Language Ideologies, Language Variations and Change;
Language Professionals, Translation and Teaching of Languages;
The program will include lectures, group discussions, hands-on work, industry showcases, trainee pecha kucha presentations and social events.
You also don't need any specific technical expertise. We certainly welcome tech specialists, but the only priority is a clear interest in the future of language technologies. So for example, you might be a journalist in Slovenia working with Machine Translation and thinking about how this might influence journalism in future. Perhaps you're a volunteer for an international NGO based in Europe, working with automated language tools among minorities. Along with other more 'traditional' categories like PhD students, researchers and professors, we encourage anyone with any interest in the future of language technologies to apply! LITHME aims to prepare these different fields for the human-machine era, so we want people from every sub-disciplinary area. We offer:
Widening the knowledge of LITHME's activities
Bringing together trainees from across linguistics, language research, and language technology
Providing intensive training on new and emerging interdisciplinary challenges
Familiarising trainees with unique technologies developed by our sponsors
Key deadlines
Application deadline:
Tuesday 19 Dec 2023 12:00 CET
Notification of acceptance:
Friday 9 February 2024

There is no tuition fee for any accepted trainees. Eligible accepted trainees' travel and accommodation will be fully reimbursed after attendance at the event (although please factor in a delay of up to two months due to mandatory administrative procedures, in case that would cause you cashflow problems). Self-funded participation is also possible, also with no tuition fee.
Eligibility
To be eligible for reimbursement, the participant has to be based in (not necessarily a citizen of) a COST member country or from a COST Near Neighbour country. You can check the countries from COST website here or from list below. Within those countries, according to COST's rules, anyone is eligible – anyone at all – as long as they 'have an affiliation', that is, if they are employed by a company, enrolled in a study/research programme, registered as a volunteer, etc. with any legal entity (any officially registered organisation). For more info, see §6.4 of our funder's rules here.
So our Training School is open to anyone with the right expertise, not just academics, certainly not just those who have completed a PhD, etc.
'Full member' countries: Albania, Armenia, Austria, Belgium, Bosnia and Herzegovina, Bulgaria, Croatia, Cyprus, Czech Republic, Denmark, Estonia, Finland, France, Georgia, Germany, Greece, Hungary,* Iceland, Ireland, Italy, Latvia, Lithuania, Luxembourg, Malta, the Republic of Moldova, Montenegro, The Netherlands, The Republic of North Macedonia, Norway, Poland, Portugal, Romania, Serbia, Slovakia, Slovenia, Spain, Sweden, Switzerland, Turkey, Ukraine, and United Kingdom.
Israel is a 'Cooperating Member'. South Africa is a 'Partner Member'.
The COST Near Neighbour countries include: Algeria, Armenia, Azerbaijan, Belarus, Egypt, Jordan, Kosovo, Lebanon, Libya, Morocco, Palestine, Syria, and Tunisia.
Participant from other countries can apply if they have other source of funding.
* PLEASE NOTE: Hungarian legal entities implied by Council Decision 2022/2056 shall be suspended for all COST Actions and COST activities. Click here for the list of institutions affected by Council Implementing Decision 2022/2056.
If you cannot be reimbursed then you may still be eligible to attend with a separate source of funding (e.g. your own university's training stipend). In any case there is no registration fee.
The training school is delivered entirely in English, and we will ask you to give a short 'pecha kucha' presentation summarising your own work, also in English. If you are comfortable with that, we have no other formal requirements about your English proficiency.
Application review
In assessing applications, we will prioritise early-career individuals, and we aim for gender balance. We will also prioritise interdisciplinary understanding and growth, for example language technology researchers who may not think of themselves as 'linguists' but could gain significantly from linguistic insights; and correspondingly, language researchers whose work is likely to be affected by new language technologies (we think this is most language researchers!).

If you have read the above and this seems right for you, please CLICK HERE to apply!