LITHME Roadshow
University of Porto, Portugal
1-2 June 2022
LITHME includes all European countries plus a number of international partner countries, and is funded for four years, 2020-24. We plan to include stakeholders throughout that time, to strike up a productive dialogue between academic researchers and industry. Academics will gain foresight of future technologies, while industry stakeholders will gain insight in the potential social and linguistic effects of their inventions. There are also opportunities to take part in public roadshows and other events we are planning to organize.
As part of the LITHME management team and chairs of Working Group 1 on 'Computational Linguistics', we will host on 1-2 June 2022 a roadshow in Porto, Portugal. This roadshow aims to further the links among the LITHME network, the industry, and the community by inviting companies to showcase their products and services. The roadshow will take place at the Faculty of Engineering of the University of Porto. A parallel event – the LITHME Training School – will take place at the Faculty of Arts of the University of Porto.
This roadshow will focus on language technologies and human-machine interaction, which allow us to speak to and through technology, survey the software powering the human-machine era, and approach human integrated devices. This includes but is not limited to: innovative human-machine interfaces; machine translation and interpreting; machine sign language interpreting; text-to-speech, speech-to-text, and speech-to-speech technologies; and virtual reality and augmented reality, among others.
Open Event
University of Porto, Portugal
1-2 June 2022
---
Participating companies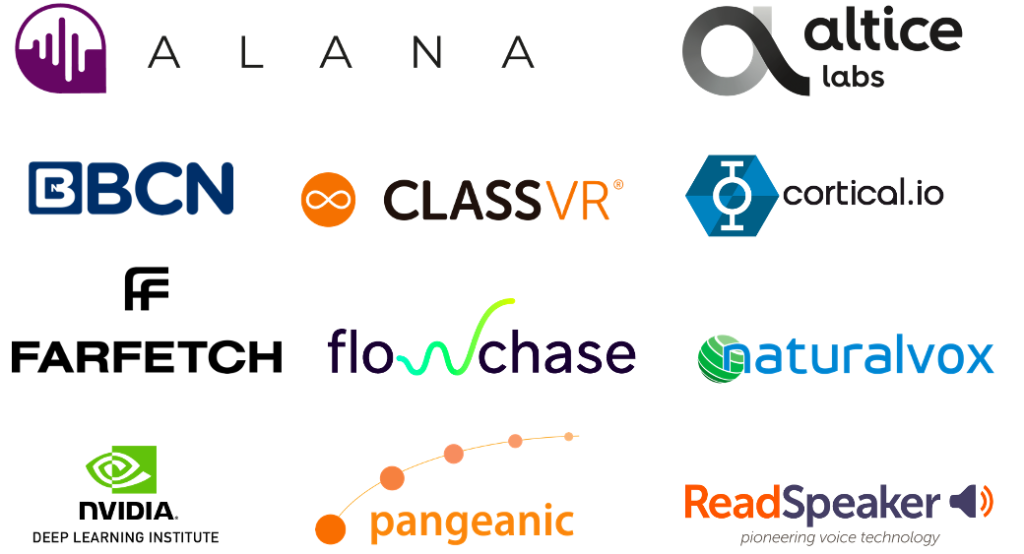 ---

The University of Porto (UPORTO), which dates back to the 18th century, is currently one of the most prestigious Higher Education Institutions in Europe. It has about 33 000 students, 2 567 academics and researchers, and 1 625 administrative staff across its 15 schools and 49 scientific research and development units, spread across three university campuses located in the city of Porto. UPORTO also attracts more than 2000 international students on a yearly basis that decide to study in Porto, coming from several countries worldwide.
The Faculty of Engineering (FEUP) is the most prominent faculty of the UPORTO, with about 8570 students and 750 teaching staff and researchers across nine departments. FEUP is at the heart of the Porto Innovation District and is the engine behind the success of the Science and Technology Park of the University of Porto, UPTEC, the winner of the 2013 European Region Stars Award for Smart Growth. Check out FEUP's highlights in 2021!
According to a recent study, Porto is the largest startup hub in Portugal. Another EU report recognizes Porto as a magnet for investment, particularly in the technology sector, while the Financial Times features Porto in the Cities of the Future ranking. The city hosts a considerable number of prestigious R&D units which have established formal programs with reputed organizations such as MIT, UT Austin, Carnegie Mellon University, and Harvard Medical School. Porto is an attractive city, and we are proud of its reputation for hospitality, breath-taking landscapes, renowned architecture, culture, shopping, food and the worldwide famous Port. The city is located along the Douro estuary in northern Portugal and the 'historic centre' was listed as a World Heritage Site by UNESCO in 1996. Porto was four times elected Best European Destination.
Programme
LITHME roadshows are live events. Visit the company booths and listen to the featured talks.
| | | |
| --- | --- | --- |
| | | |
| Booths | Alana | Flowchase |
| Both days 9:00-18.00 | Altice Labs | Natural Vox |
| | BCN / ClassVR | Pangeanic |
| | Cortical.io | ReadSpeaker |
| | Farfetch | |
| | | |
| | | |
| Talks | June 1 | June 2 |
| | 14:00 | Alana | 14:00 | Farfetch |
| | 15:30 | Altice Labs | 15:30 | Flowchase |
| | 17:00 | Cortical.io | 17:00 | Natural Vox |
| | | |
| NVIDIA Deep Learning Institute workshop | 14:00 – 18:00 | 09:00 – 13:00 |
| | | |
| | | |
Host institution