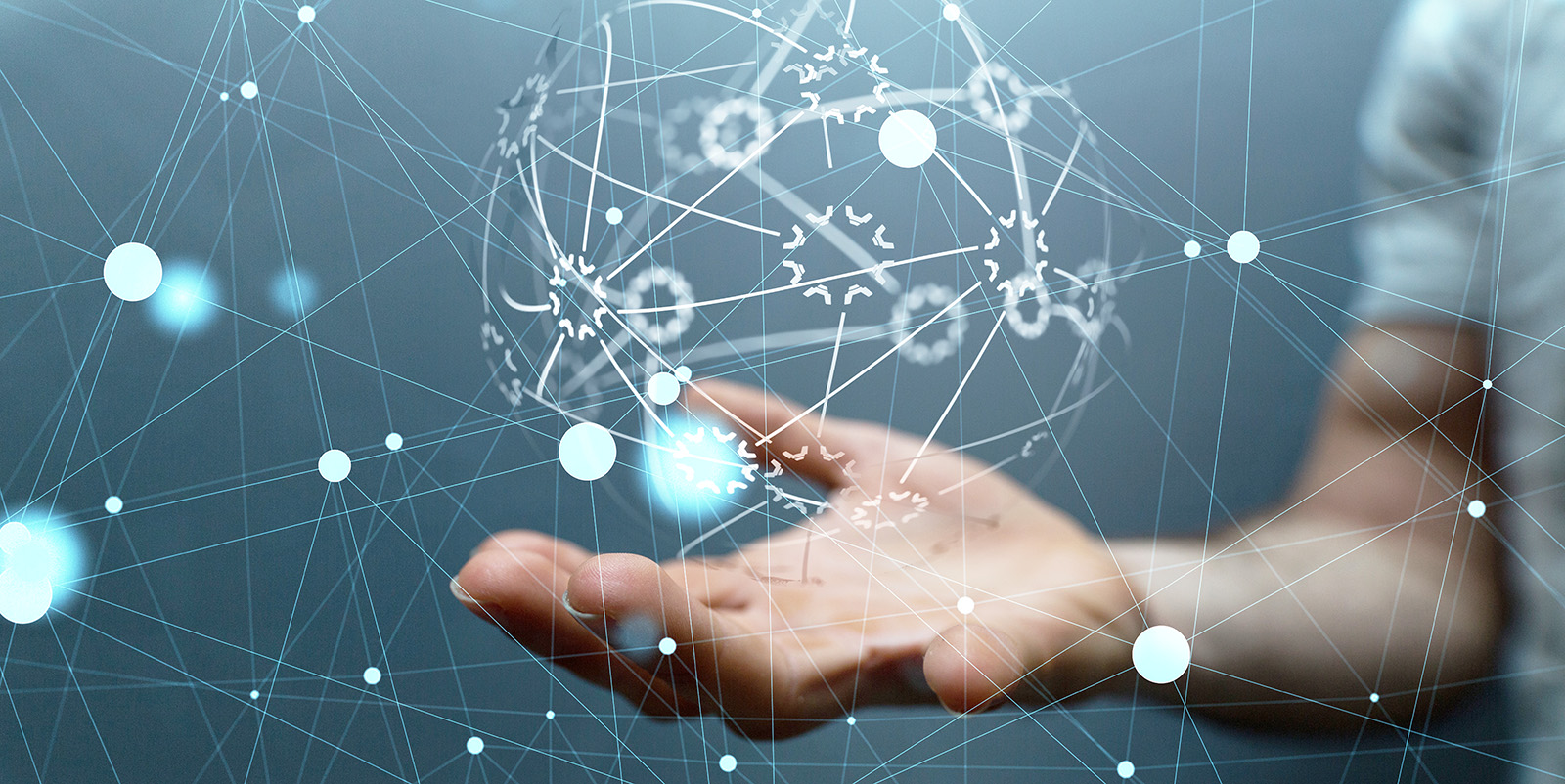 Publications
The 'human-machine era' is coming soon: a time when technology is integrated with our senses, not confined to mobile devices. It means that the hardware will move from our hands into our eyes and ears. Intelligent eyewear and earwear will be able to translate another person's words, and make it look and sound like they were talking to you in your language. But not only will technology mediate what we see, hear and say in real time – it will be having increasingly complex conversations with us.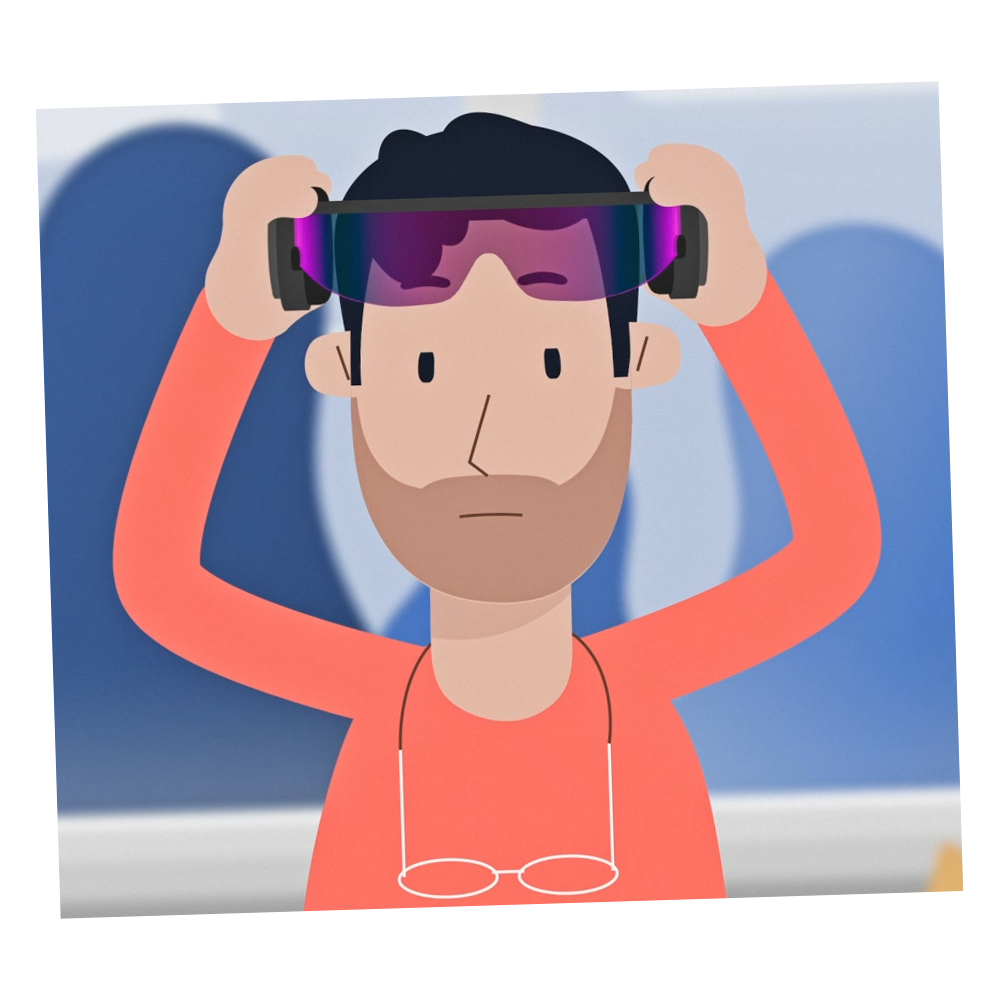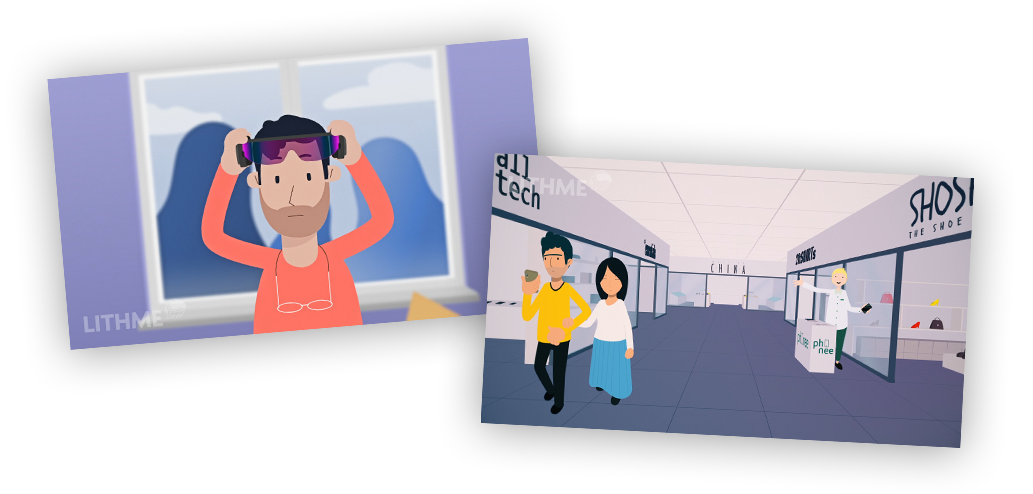 Together with professional animators, LITHME has produced a series of videos that illustrate how new technologies – including augmented and virtual reality, and brain-machine interfaces – can soon reshape the way we use language. In addition, an international online survey has been launched to gather insights from the viewers.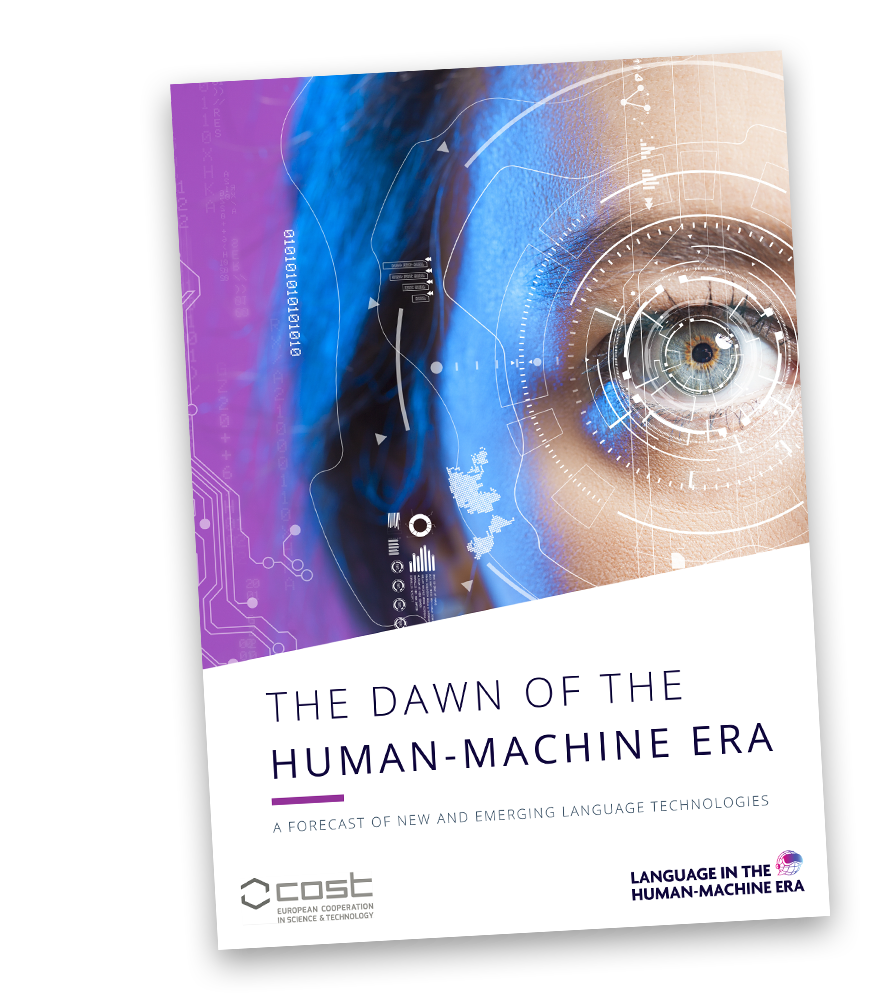 Members from each LITHME working group have contributed to the forecast report titled 'Dawn of the Human-Machine Era'. The report describes the current state and probable future trajectories of various language technologies – for written, spoken, haptic and signed modalities of language.
Documentary about LITHME produced by UNED and broadcasted in the Spanish national TV on December 2021.
Action chair Dave Sayers shares what LITHME is about in this video produced by the Grant Holder Institute University of Jyväskylä.

Training school teaching materials
LITHME Training School is an opportunity for participants to discuss and explore new areas from different research and professional interests. Working Group chairs and co-chairs lead the discussions and workshops.
LITHME publications
LITHME Working group chairs and active members have acknowledged LITHME in these publications:
Schneider, B. (2022). Multilingualism and AI: The Regimentation of Language in the Age of Digital Capitalism. Signs and Society, 10(3), 362-387.https://doi.org/10.1086/721757
Klimova, B., Pikhart, M., Benites, A. D., Lehr, C., & Sanchez-Stockhammer, C. (2023). Neural machine translation in foreign language teaching and learning: a systematic review. Education and Information Technologies, 28(1), 663-682. https://doi.org/10.1007/s10639-022-11194-2
Dippold, D., Erdocia, I., Fester-Seeger, T., Höhn, S., Kazazi, L., Lau, M., … & Viidalepp, A. Changing Language Ideological Concepts in the Human-Machine Era. Questions, Themes and Topics. https://www.researchgate.net/profile/Britta-Schneider/publication/365838026_Changing_Language_Ideological_Concepts_in_the_Human-Machine_Era_Questions_Themes_and_Topics/links/63860e357b0e356feb974905/Changing-Language-Ideological-Concepts-in-the-Human-Machine-Era-Questions-Themes-and-Topics.pdf
Asztalos, Z., Balogh, D., Balogh, H., Eszenyi, R., Láncos, P., & Ugrin, Z. (2021). Számítógéppel támogatott jogi szakfordítás a gyakorlatban. Beszámoló a PPKE JÁK Jog és Nyelv Kutatócsoportja és a LITHME 2. munkacsoportja konferenciájáról. Modern Nyelvoktatás, 27(3-4), 140-145.
Láncos, P. L. (2021). The Role of Language Technologies in Promoting the Participation of Linguistic Minorities in Social, Political and Economic Life. FOREIGN POLICY REVIEW, (2), 73-87. https://doi.org/10.47706/KKIFPR.2021.2.73-87