Climate change is often cited to be the most pressing issue facing humanity today, and solutions range from eating our greens to reducing, re-using and recycling. Climate change research is naturally ongoing across many prominent fields but many might be surprised to hear that some linguists are also conducting research into the effects of climate change on language.
Amal Haddad Haddad is a researcher from the University of Granada (UGR), Spain. She works as a Graduate Teaching and Research Assistant (FPU) at the Department of Translation and Interpretation of the UGR and she belongs to the LexiCon research group in the UGR (http://lexicon.ugr.es/). Amal is currently doing her PhD research in the University of Granada about metaphor-based neologisms in climate change discourse in English, Arabic and Spanish and how they influence our understanding of climate change. She also focussed on the influence of English in domain loss at conceptual level.
"Climate change is a very important subject which, from my point of view, we should fight all together by all means, from all perspectives and in all languages. When I decided to initiate my investigation career, I was very interested in studying the climate change problem within the line of investigation of terminology, translation, and corpus analysis. After having read a lot about this subject, I recognised that in this field, there is still a lot to do, above all in languages like Arabic.
I had the conviction that little by little I can contribute to this area of study. Moreover, in the Faculty of Translation and Interpretation of the UGR we have a very interesting and productive research group called LexiCon, and, when I decided to start my research on this subject, I was received with open arms by all its members. All those aspects encouraged me to decide on this topic which proved to be a promising area of study."
Hearing about the LITHME project in a newsletter in November 2020, Amal was interested at the prospect of carrying out a Short Term Scientific Mission. She chose the University of Bergen, in Norway, to do hers.
"Having read research published by the Norwegian research group LINGCLIM (Linguistic Representations of Climate Change Discourse and Their Individual and Collective Interpretations), I have always wished to contact them and learn from them their methods and, if possible, receive more orientation in my field of study and have new insights towards their approaches. After contacting them, they kindly accepted my proposal."
The allure of the Nordics for Amal to complete her STSM were two-fold:
"Norway is one of the countries which is suffering the drastic results of climate change and lots of research is being done in this area in all fields of study. On the other hand, the Scandinavian countries are pioneers in research related with the subject of domain loss. Those two reasons as well as knowing that Norway is well known to be a beautiful country with nice people, it was a good candidate for an investigation stay."
During Amal's time in the University of Bergen she will have meetings will LINGCLIM and will also do research in the university's libraries.
"In my research I use corpus analysis to study climate change discourse from a cognitive and linguistic point of view. I also study the dimension of domain loss produced due to the influence of English, the lingua franca in science and technology on other languages. My objective is to obtain more corpus on climate change and try to learn new corpus analysis techniques which are used in the host university."
After her STSM Amal will finish her PhD back at UGR and hopes to be able to carry out more international investigation stays in the future in order to have a wider academic experience and foster collaboration.
"I would love to continue my investigation and academic career and contribute to my field of study and continue on the way of collaborative learning and teaching and knowledge transfer."
Amal feels that language in the human machine era research will only grow in prominence and that the LITHME project is effective for bridging communication between different groups around the world.
"Dialogue between linguists and technology developers is very important nowadays as culture and language are tightly attached to our conceptual systems, which means that technology and artificial intelligence should be developed in consonance with the correct development of languages and cultures. I think the LITHME project may prepare investigators and societies in general for a change in the future where artificial intelligence plays an important role."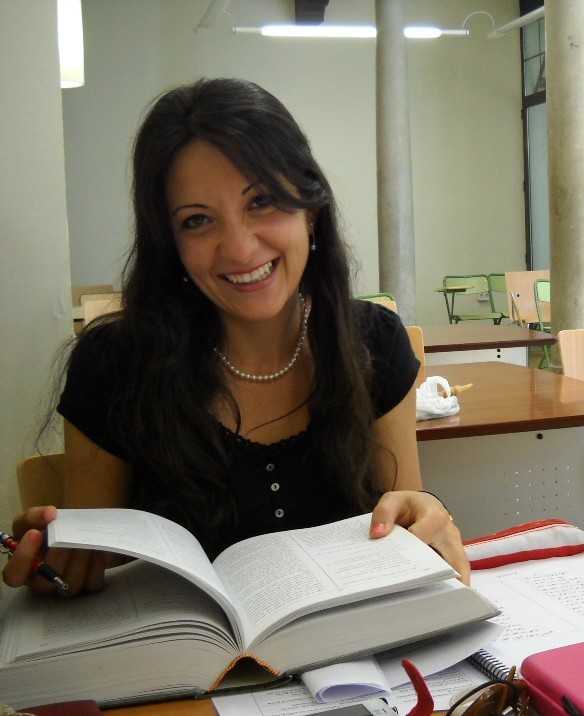 Amal Haddad will do her STSM in the University of Bergen for three weeks
and her scientific report will be published on the LITHME website after she completes her STSM.
Amal Haddad was interviwed by LITHME intern Peadar Faherty.