Sviatlana Höhn has experience and perspective from both academia, and the industry of language technology. Yet during her time with LITHME, Höhn says, she has gained new insights – especially regarding the social aspects of language. She wants to take these insights into practice and says that it is important to understand how we as people define language when developing new technology and products.
"I hope to implement in practice the insights that I have gained from LITHME. I am going to try to change the way we design technology and new products with my own effort and by bringing these insights to my work team."
At the moment, she feels that there needs to be more understanding and awareness of the complexity of language itself. This can be more difficult to take into consideration when profits govern product development. Höhn emphasises the fact that emerging technologies change the way we use languages and communicate with each other.
"We need a new concept for language that is non-referential and takes into consideration the social aspect of language. There are mutual connections between language, language tech, and society."
According to Höhn, it is important to understand what kind of effect language technology has on people who use it. The way we use technology affects technology design and production. Because development of new language technologies is changing rapidly, the combined perspectives of social sciences and our understanding of the different aspects of language should also be taken into account. She claims that this idea of the social aspect of language is discussed more by scholars than people who are developing new products.
Höhn highlights the LITHME community where participants are doing voluntary work on their own time. She feels that the members of LITHME have made it possible to hear and discuss insights from different fields whose experts might not have been able to meet and connect without LITHME providing a space for it. Höhn says that while LITHME is structured in working groups, categorizations between groups, topics, research subjects and so on are not strict and the groups are open to anyone. She feels that there is more benefit in learning from each other and not from just one's own subject. Höhn says that there is still more work to be done in understanding others' perspectives.
"To me, it is important to have an exchange with people who think differently. I have gained more from groups where in the beginning, I didn't understand anything. We still need to actively, rationally, consciously work on understanding others and their views and sharing the perspectives from other disciplines and taking down the barriers between different disciplines, as well as inside particular disciplines. We learn more by having a dialogue with someone with a different perspective and arguments than by talking to people who agree with us."
She says that LITHME is a way for people from different disciplines, backgrounds and fields to come together and make connections. According to Höhn, LITHME should be a space for dialogue, arguments and debates on different issues that arise in the fields of language and technology. A way to connect with those we can see ourselves working with in the future, but not choosing people who just agree with us, rather those who can challenge our way of thinking.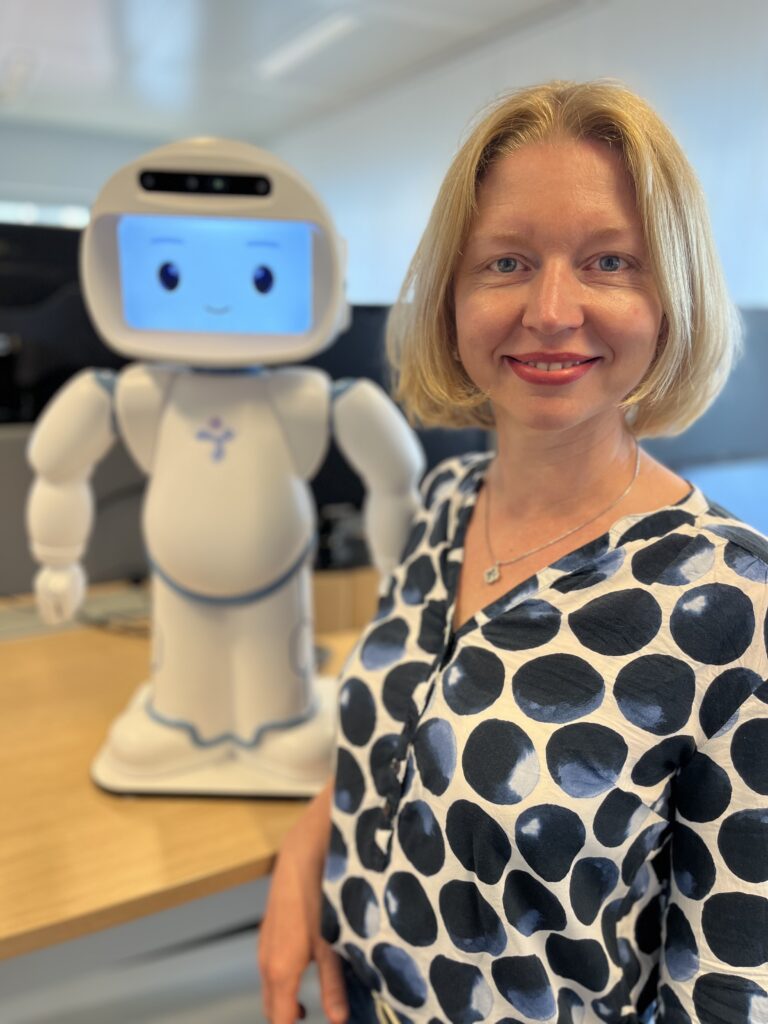 About Sviatlana Höhn
Sviatlana Höhn holds a PhD degree in Computer Science with the specialization in Conversational Technology. Currently Postdoctoral researcher at LuxAI, a Luxembourgish social robotics company, Vice-chair of the EU COST Action "Language in the Human-Machine Era" (LITHME) and previously postdoc at the University of Luxembourg, and IT project manager in automation sector, she is also a trained language teacher and self-trained translator and interpreter. Her research interests are conversational AI and linguistic bias.