Short-Term Scientific Mission (STSM) grantee Livio Robaldo is a Senior Lecturer in Computational Law specialised in Natural Language Processing and Knowledge Representation. He works with the Legal Innovation Lab Wales of Swansea University. Legal Innovation Lab Wales is a transformative research and development facility that supports collaboration between law firms, technology companies and security organisations, encouraging innovation in LegalTech, access to justice, and counterterrorism. Dr Robaldo explains how important this domain is for him and the relation between NLP and the legal domain.
"In the legal domain, the knowledge is originally available in textual documents (legislation, jurisprudence, etc.), thus NLP is the main AI technology used within LegalTech services."
He decided to join an STSM at the University of Luxembourg to strengthen his competences in GPT-based Large Language Models, a field of AI which is gaining increasing popularity in recent years.
"I took part in STSM to strengthen my collaboration with the University of Luxembourg, in particular with Dr Davide Liga, a new postdoc and expert in GPT-based Large Language Models, a competence that I currently lack."
Dr Robaldo recommends to other researchers to apply for an STSM grant and expresses his satisfaction with the outcomes of his STSM at the University of Luxembourg. The collaboration with Dr Liga allowed him to prepare an application to the British Academy/Leverhulme Small Research Grant that aims at enabling the most talented academics in the humanities and social sciences to pursue their research.
"My experience during my STSM is very positive. Davide and I have already prepared an application to the British Academy/Leverhulme Small Research Grant, which I will submit shortly, based on the discussion we had during the STSM."
Achieving this grant will be translated into AI tools which use GPT in the legal field in a way that enables automated compliance checking.
"It is a new research proposal aiming at using GPT to rephrase obligations, prohibitions, and permissions in existing legislation in a way that is easier to translate into formal logic, fit to enable automated compliance checking."
According to Dr Robaldo, the objectives of his STSM are in line with the objectives of LITHME's Working Group 2: Language and law, aiming at monitoring the use of AI tools and machine translation in the legal domain at European level.
Regarding the future of his area of expertise, Dr Robaldo foresees that Large Language Models will be a key AI tool in the legal domain, highlighting the potential of GPT-based tools above all for text generation.
"Large Language Models will be more and more used in LegalTech. In particular, GPT-based ones, which are able to rephrase/generate the text."
---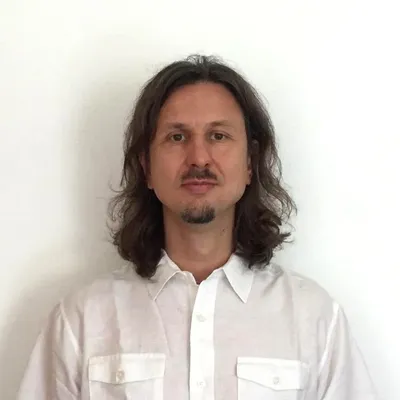 Livio Robaldo is a Senior Lecturer in Computational Law specialising in Natural Language Processing and Knowledge Representation
He earned his Ph.D. in Computer Science from the University of Turin in 2007
He worked as a PostDoc researcher at the University of Turin and the University of Luxembourg until 2020, applying his past results in KR and NLP to legal texts
In 2020, he got a Senior Lecturer position in Computational Law at the School of Law at Swansea University
Dr Robaldo has authored many papers in international journals and conferences and had an active role in the writing and management of research projects in Artificial Intelligence and Law, also in collaboration with industry, among which are three H2020 Marie Sklodowska-Curie projects
---